LivingIn Luzern - The Magazine
Our magazines are a smaller version of our books, but with the advantage of being able to provide timely articles on current events and activities happening in the area. Additionally, we inform our readers of the Integration programmes/groups/classes from Job Intergration for Foreigners (JIFF), English classes for kids, German conversation groups, Mental Health initiatives, and support, to name just a few!
Or sign up to download the magazine for free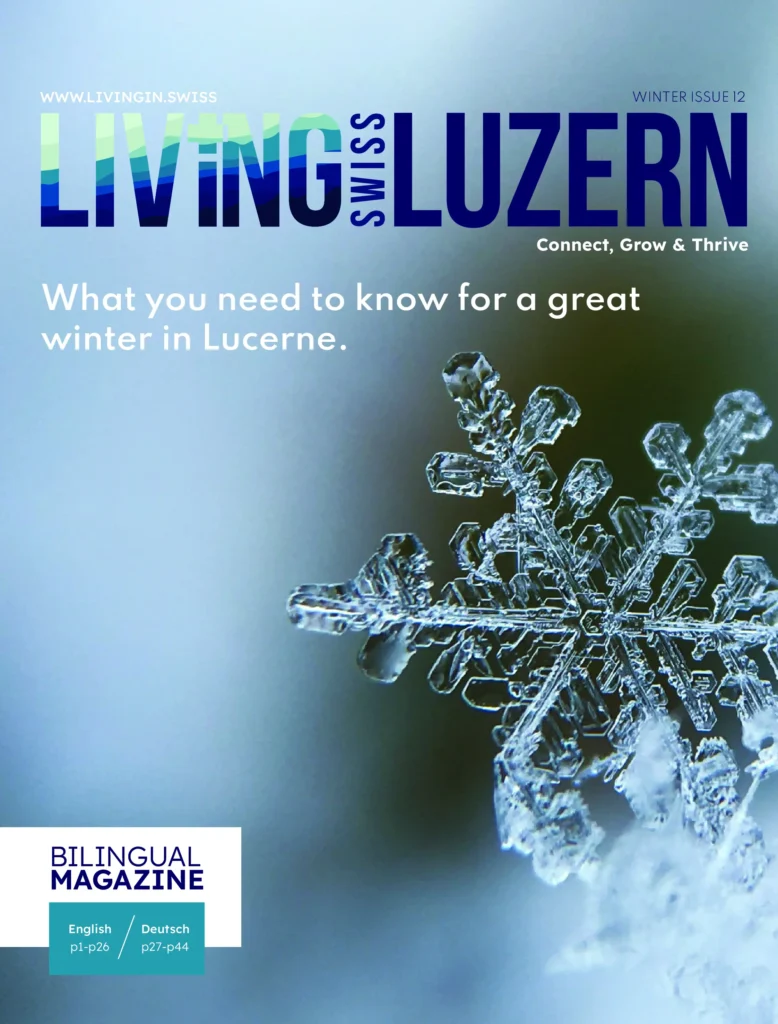 Grow your business with us
The LivingInPublishing House is a great way for your business to connect with the international community, which now makes up 25% of the residents here in Switzerland. As a not-for-profit organisation, we offer very attractive prices for partnerships in our magazines.
These are the ad spaces available. Find more information here.